The workplace has now changed its face. Paperless transactions have overtaken the usual pen and paper method making computer proficiency a necessary skill in the workplace. Because of computers, work has become lighter and efficiency and productivity dramatically increased.
The advent of technology has given rise to a new genre of profession. Computer programming
 careers opportunities have become so popular hence paving the way for the development of different computer programming courses and degrees. Even if a certain job does not require computer programming as part of its necessary requirements, having this skill can help an employee get ahead in his or her career especially if or she is able to use computer applications to find solutions to work related problems.
People wanting to pursue a career in computer programming (like  can choose from several options.  Depending on the kind of speciality you wish pursue or the industry you want to be engaged with in the future, computer programmers can always find a place in the following key industries:
Research and Development – There are several computer languages that can be used in research and development. Because of the vast coverage of this industry, computer programmers are needed to create systems that can simulate scientific processes in chemistry, biology, and physics. Even financial systems can benefit from these systems.
Investment and Economics – This industry is one of the more popular users of computer programming systems. Banks and financial institutions benefit greatly from the investment and f loan models that it can give its clients.
Database Administration – Every industry thrives on the accuracy and efficiency of its database system. The effective management of any businesses for that matter hinges greatly on its database, whether for manpower management, client information, warehousing, or financial monitoring.
Geospatial Analysis – This computer application also known as GIS is more commonly used in solving problems of ecology, geology and epidemiology. However, its use has now expanded to include a lot of industries such as intelligence and defence, natural resources and others.
Computer programming courses available in several universities and colleges. It is however important to choose one that can give you the best training for a future career. There are indispensable factors that you need to consider in choosing where to get best computer programming training.
Firstly, make sure that the institution is certified and accredited by reputable organizations or governing bodies. This is to ensure that you get training according to industry standard. This also means that the training given is updated to new trends and is relevant to the workplace. There are several programming languages and new ones are created every so often.  The ability of being able to keep up with this vibrant industry is indispensable to remain relevant and competitive.  Furthermore, a certified institution ensures that their instructors are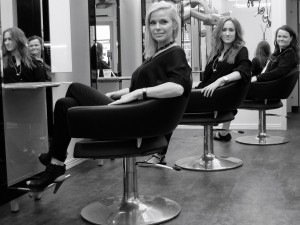 qualified and experts in their field.
Secondly, make sure that the institution places a high premium on hand-on training. Computer programming is best learned by doing and not just by a barrage of theories. And because these systems can be complicated and needs longer hours of study and practice, it is imperative that the students are able to access the system beyond classroom hours.
Thirdly, read the course description thoroughly, taking note of every course requirement and detail. Understand what the expectations of the course are and make sure it meets e level of skill requirements. Remember that your intention is to build a career and you need as much information as you can get to arrive at the best decision.
With the fierce completion in the corporate and business worlds, getting ahead in your career has become more and more challenging. Computer proficiency is one skill you can use to maximize your leverage. Any organization will appreciate someone who rises above expectations and a computer programming skill will come in handy. For instance, finding a solution to a long standing work related problem by using some computer applications will surely get you recognized. But even just making your job easier and more efficient by using helpful applications can do so much to work productivity.
Technology has made many lives easier.  Why not yours too!
Related links
http://www.younghair.se/frisorsalong-varberg-prislista/
http://www.younghair.se/salong-varberg-tips/